The story of Columba Photography
Columba Photography was founded in 2020 by Maarten De Boe. Maarten has been active in the pigeon sport for many years.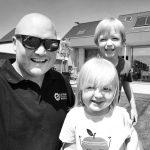 After not actively practicing the pigeon sport for almost 15 years, Maarten started racing pigeons again in 2020. Basic material for the start-up was mainly obtained from Dirk Martens (Meigem) & Hendrik Mortier (Bruges). In addition to these two basic breeds, also a few pigeons with origin: Batenburg, PEC, AP Overwater, Pierre Bourgeois.Target: LD and mainly ELD with in particular international flights.
Maarten is married to Katrien and father of three children: Rens, Flo & Cas! Despite their young age, the two oldest children already show a lot of interest in the pigeon sport!